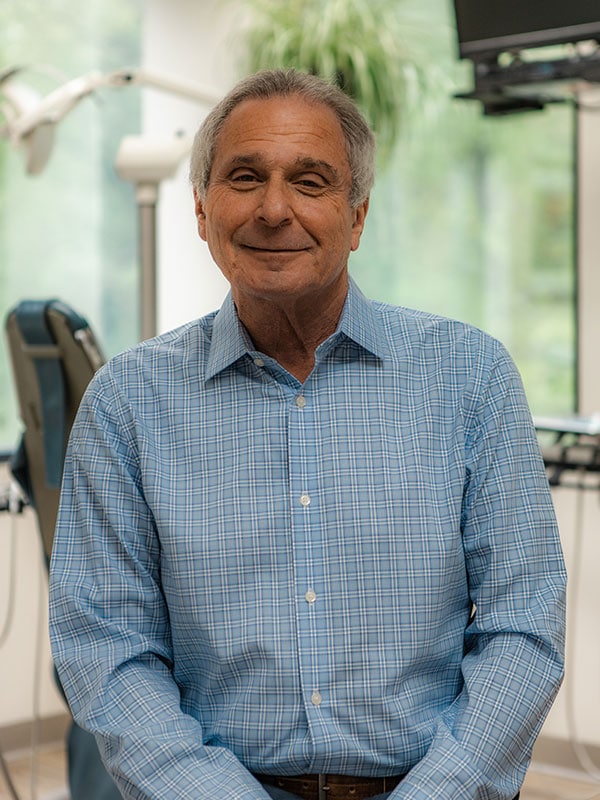 ---
Dr. Howard Levitt is committed to providing excellence in dentistry and stands out as a leading dentist in Brookfield, CT. The doctor uses the latest in dental techniques to provide you with a beautiful and healthy smile. Additionally, Dr. Levitt believes strongly in education to prevent oral health problems before they occur and keeping patients fully informed about their dental health.
Dr. Howard Levitt attended his undergraduate studies at the University of Buffalo and graduated with a Bachelor of Arts (BA) degree in Biology. He went on to attend New York University Dental School where he received his Doctorate of Dental Surgery (DDS). He chose to take a dental internship at Fairfield Hills Hospital in Newtown, CT before opening his family dental practice. During the first few years of his private dental practice, he also acted as the director of the Danbury Hospital Dental Clinic.
Dr. Levitt and his family have lived in Brookfield, CT for over thirty years. Laurie Russell Levitt is an active participant in town activities. She is a full time real estate agent with over twenty years experience and is at the William Pitt Sotheby's agency. The Levitt family has four children, Matthew, Carrie, Jamie, and Jared, 3 of whom are married, and a total 5 grandchildren.
---